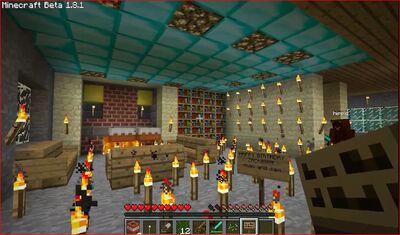 Zack's Birthday
took place on November 3rd, 2011. He turned 30 years old, and celebrated Minecraft style in
Minecraft - Episode 288 - Happy Birthday to Me!
Just for the occasion, Mac replaced Zack's house with diamond blocks, filled it with torches, and made hundreds of cakes, which she then placed around Scottland.
Ad blocker interference detected!
Wikia is a free-to-use site that makes money from advertising. We have a modified experience for viewers using ad blockers

Wikia is not accessible if you've made further modifications. Remove the custom ad blocker rule(s) and the page will load as expected.