Sicknessxo



Name:

Melissa

Gender:

Female

Status:

Banned

First Appearance:

Episode 361 - Some ThuggNoids
Sicknessxo is one of the ThugggNoid members that was invited to join Scottland when the ThugggNoid server shut down. She is now banned along with others for insulting Scottlanders on a livestream.
Sicknessxo was one of Spintown's slaves.
She owns two dogs named Pepper and Blue.
There was a LOL Replay which showed her moaning, which attracted quite some attention from the audience.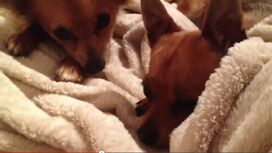 She also was the primary builder of the Scottland School of Magic.
Links
Ad blocker interference detected!
Wikia is a free-to-use site that makes money from advertising. We have a modified experience for viewers using ad blockers

Wikia is not accessible if you've made further modifications. Remove the custom ad blocker rule(s) and the page will load as expected.