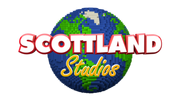 IP: play.scottlandstudios.com
Scottland Studios is a public server ran by ZackScott. The server was created as a place to house the many minigames and other things created by the Scottlanders for the public. Its current developer is Legostarwarszach.
Gamemodes and Minigames
Scottland Studios hosts many different games for its users to enjoy.
Current Gamemodes and Minigames:
Discontinued Minigames:
Trivia
Current Staff