Pink Velvet Gentleman's Club



Status

Active

Coordinates

X:-905,Y:67,Z:522

First Appearance

No information

Builders
The Pink Velvet Getleman's Club was built by NinjaMarion. It is located across from the Cake Cake Cake Bakery in Ninja's area of Scottland. The first room inside is just a desk and the second room has a centerpiece of a stage with 2 stripper poles and seats around the outside of the room. The third room, instead of being called the champagne room is called the Champine room, based on the player of the same name.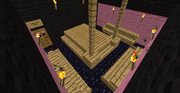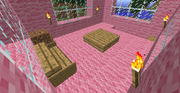 Ad blocker interference detected!
Wikia is a free-to-use site that makes money from advertising. We have a modified experience for viewers using ad blockers

Wikia is not accessible if you've made further modifications. Remove the custom ad blocker rule(s) and the page will load as expected.