Macaroon Lagoon Lighthouse



Status

Active

Coordinates

X:-25,Y:72,Z:-254

First Appearance

Episode 228

Builders
The Macaroon Lagoon Lighthouse (aka Purple Zebra Penis Lighthouse) was built by Mac and is located right next to her Evil Lair. It was first properly introduced in Episode 228 - Mac's Evil Lair Tour. It was originally black and white stripes, but was rebuilt to be bigger, and purple.
Zack used to often jokingly call it Mac's Giant Zebra Penis as it resembles both. In her defense, Mac said to search "Lighthouse" on Google, which results in many pictures resembling the Lagoon Lighthouse.
Trivia
It was originally black and white.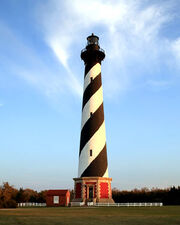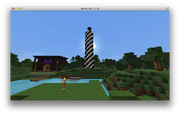 Ad blocker interference detected!
Wikia is a free-to-use site that makes money from advertising. We have a modified experience for viewers using ad blockers

Wikia is not accessible if you've made further modifications. Remove the custom ad blocker rule(s) and the page will load as expected.