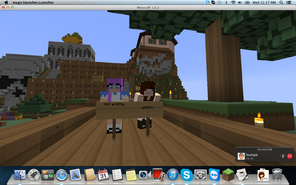 KrystlsWonderlnd

Name:

Krystal Turner

Gender:

Female

Status:

Active

First Appearance:

TheBatKnight

YouTube:
KrystlsWonderlnd
is an Australian player on
Scottland
, and she is SUPER hot.  
Krystal Is the greatest person ever! I would definitely go gay for her. If she were a taco, she would be the hottest taco alive. BTW she loves pugs and tacos and Alice in Wonderland. She sometimes has colorful hair or blonde. She has the prettiest face I have ever seen. Also the best boobs. You are just jelly you are not her.
Love the rape queen
Ad blocker interference detected!
Wikia is a free-to-use site that makes money from advertising. We have a modified experience for viewers using ad blockers

Wikia is not accessible if you've made further modifications. Remove the custom ad blocker rule(s) and the page will load as expected.