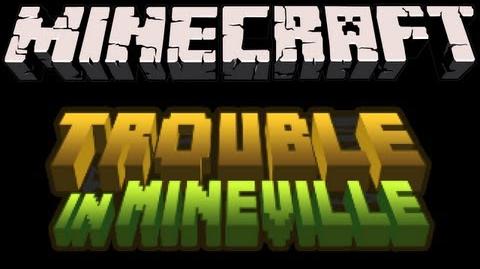 Trouble in Mineville is the 812th episode of ZackScott's Minecraft series. It is part of the 5th Season and was released on April 8th, 2013.
Summary
Zack, Chopchop237, and Spintown play a new minigame, "Trouble in Mineville", a server game based on the popular Garry's Mod gamemode, "Trouble in Terrorist Town".
Ad blocker interference detected!
Wikia is a free-to-use site that makes money from advertising. We have a modified experience for viewers using ad blockers

Wikia is not accessible if you've made further modifications. Remove the custom ad blocker rule(s) and the page will load as expected.