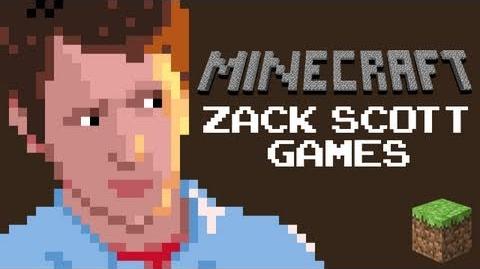 Our Mining Operation is the sixth episode of ZackScott's Minecraft series.
Summary
The third episode recorded in Scottland begins with Zack Scott supposedly going on a "little adventure", but actually begins with pacing and filling a hole.
Zack shows a new entrance to the Scott Mining Corporate Headquarters, some good progress on the Spiral Staircase, and mining with his wife, Ashley.
Trivia
Zack said in this episode that he will make Machinima videos but it was never mentioned again in another video.
Prev Ep (I'm a Stairs Person...) | Next Ep (Goodbye Cruel World)
Ad blocker interference detected!
Wikia is a free-to-use site that makes money from advertising. We have a modified experience for viewers using ad blockers

Wikia is not accessible if you've made further modifications. Remove the custom ad blocker rule(s) and the page will load as expected.