Chairry



Status:

Active

Coordinates:

X:-101,Y:72,Z:48

First Appearance:

Builders:
Chairry
is a sculpture that was built by
Adam
. It is based on the character from
Pee-wee's Playhouse
. Chairry is a bluish-green with eyes on the chair back, a mouth between the seat cushions, and armrests that flapped around and occasionally hugged Pee-wee when he sat on her.
At the beginning of each episode of Pee-wee's Playhouse, viewers were told the day's secret word and were instructed to "scream real loud" every time a character on the show said the word. In Episode 379 - The Secret Word, Zack began the video by telling everyone that the secret word was 'like' and to "go crazy!" everytime someone said the word.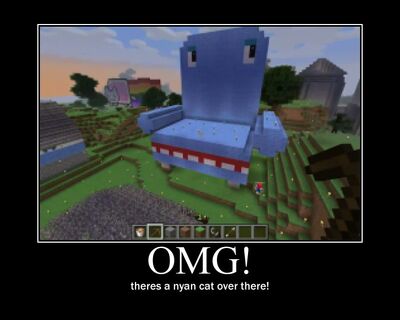 Ad blocker interference detected!
Wikia is a free-to-use site that makes money from advertising. We have a modified experience for viewers using ad blockers

Wikia is not accessible if you've made further modifications. Remove the custom ad blocker rule(s) and the page will load as expected.